Hurghada is the second largest Egyptian city on the Red Sea coast. I love Hurghada it's like my second home. I was working there for a half year as animation in a hotel so it's like coming home. I don't feel like a tourist there anymore. I know that much people are afraid of Egypt because of the news, but I can say that it's safe there and that Hurghada is a beautiful and cheap place to travel to.
1 € is right now around 20 Egyptian pounds. Check here for live info.
Airport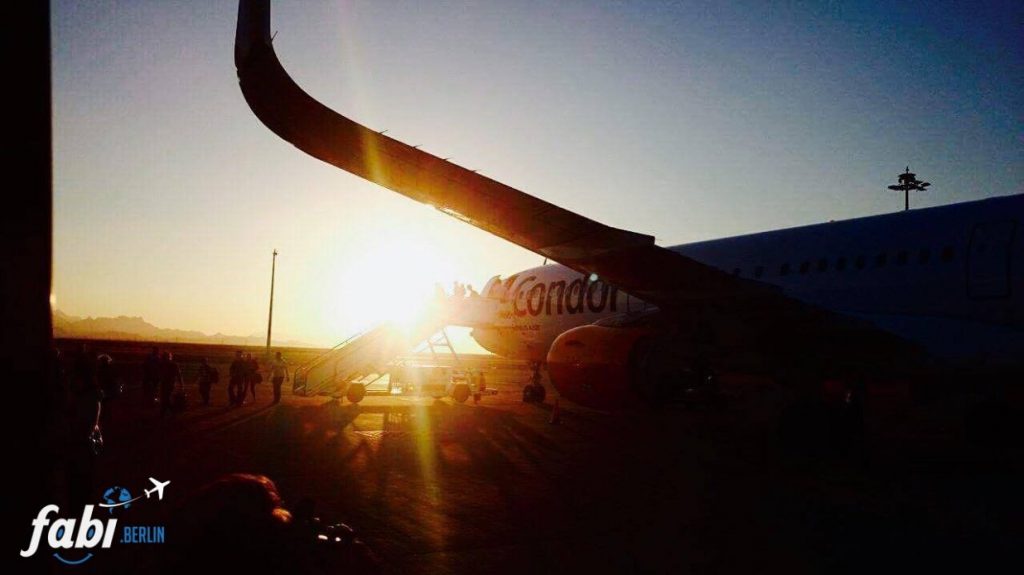 The Hurghada international airport (HRG) has 2 Terminals. The old one is terminal 2 and the new one is terminal 1. No I didn't make a fault it's really like this the new Terminal is Number 1. Welcome to Hurghada. Everywhere there you will find people that want money from you. They try to give you something to transport your bags and will want money from you. So take care and don't take anything! Before you fly to Egypt check the rules for the visa from your country!
Terminal 2
Is for domestic flights like to Cairo the capital of Egypt, charter flights and also for flights from and to Russian and Ukraine. The airport is a bit older but it's really okay. I was flying there from Hurghada to Cairo and the security control was really fast. The selection of food is not big. There was one cafe and it was a really small area for the domestic flights. The other part of this terminal is bigger and also have more restaurants and a duty-free shop. Everywhere you will find smoking areas! They also have wifi that is working quite good. It's not extremely good so watching videos took a little time.
Terminal 1
The new terminal has a modern design and is really nice. There you have everything, many duty-free shops, restaurants, smoking areas, little shops for drinks and you can buy last minute souvenirs if you need! This terminal is for the international flights but most of the flight go and come from Germany. The wifi there is also working good just on the toilets it can get little hard with the connection. But who needs wifi on a toilet? This terminal has a really good structure it's easy to find your gate and everything else! I really like this terminal.
Welcome, Hurghada!
Always. really always have your passport or visa with you. You will have to show it so often. In the airplane, before you land you have to fill out a sheet of paper with your flight number, name, date, and place of birth, your address in Hurghada and the purpose of your travel. When you landed in Hurghada the first thing you have to do is buying the visa, right now it's 25€|$. Then you get a sticker in your passport or on your visa sheet and then you can continue with the passport control that sometimes takes much time because sometimes many airplanes land after each other. But I really have to say that the guys from the passport control are really fast and try to do their best! So respect to them! Directly after you have to show your passport again! And then you walk a little to the baggage carousels. It's simple to find the right screens that indicate where you should go.
Read more details about my flight to Hurghada from Berlin schönefeld airport!
Bye bye Hurghada!
If you fly home from Hurghada, you have to show your passport and also have to take your shoes off around 100 times. No okay, I think you have to take off your shoes like 3 times but still it's really annoying but the security checks in Hurghada increased the last year. But never complain about security! We all want to be safe and that's why we should respect their rules ? . Before you go to the passport control, after check in you have to fill out a paper again. At least when you fly back to Germany. It's nearly the same as the one that you filled out when you arrived. This they will take from you in the passport control. After the passport control, there is directly another passport control where they check if you got the stamp. Then finally you can relax and check where your gate is and spend your last Egyptian money!
Beach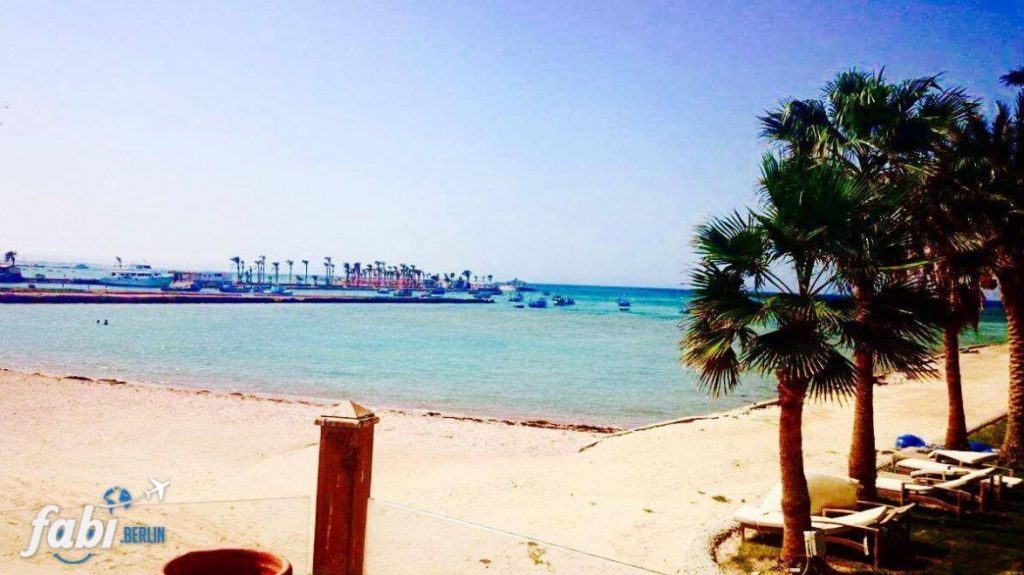 To be honest much of the beaches in the Hotels are not so good. That's why much tourists don't know how amazing the beach can be in Hurghada. There are some private beaches where you pay entrance, towels and one free drink is most of the times included. These beaches are very nice and it's not so full there so it's perfect for relaxing! Dream beach is a really beautiful place you can say this to the taxi driver and he will understand. It cost around 100 Egyptian pounds including towel and one water. For younger people, I recommend the color beach club. They have also a really nice pool area and play music there. This is a little bit more expensive it's around 250 pounds if I remember right.
Nightclubs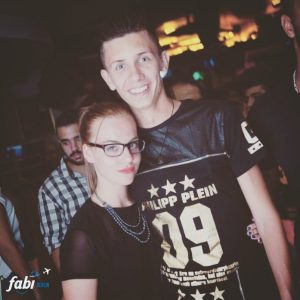 To be honest, the first time when I was in Hurghada I didn't think of going to a club there or making a party. Because it's not the first thing you are thinking of when you hear Egypt. But the clubs there are really nice! I have 3 favorites Colors Beach Club, Hard Rock Café and Papas Beach Club. All clubs have photographers so you can make pictures with your friends and download them in their Facebook pages.
Color Beach Club
Expensive: 3/5
Facebook: Facebook.com/ColorBeachClub.Hurghada/Score: 4/5
Yes, the Colors Beach Club is also a night Club! So you can imagine how nice it is to party there in the summer with a nice view of the sea and a nice pool around you. The music there depends on the event. Sometimes it's more electronic music and sometimes more R'n'B. So the perfect location for a pool party! Just check out the Facebook Page before you go there and find the event what fits the most to your music taste! The entrance cost 200 Egyptian pounds when I was there the last time.
Hard Rock Café Hurghada
Expensive: 4/5
Facebook: Facebook.com/HRCHurghada/Score: 4/5
The Hard Rock Cafe is located at a place called Mamsha. It's an original Hard Rock Café that's why food and drinks are a little bit more expensive for Egyptians but for European people, it's normal club prices. Food and drinks are amazing there! They play most of the time chart music. They also have merchandise there! Pullover, shirts, cups and much more! Also a perfect gift from Hurghada for family and friends. The entrance is around 200 Egyptian pounds. My favorite events at Hard Rock Café are the Wonder Wednesday and the Saturday R'n'B Feva!
Papas Beach Club
Expensive: 2/5
Facebook: Facebook.com/Papas.Beach.Club/Score: 5/5
Now we come to my absolute favorite club! Papas Beach Club is located at the New Marina and near the Sheraton street. It's nearly always full there and the atmosphere is amazing there! You always find many local people here and also tourists and everybody is always dancing. My favorite events there are for sure the Urban Tuesday and the SWAG Friday! I'm in love with hip hop and R'n'B and the music is just great! For fans of electronic music, the Monday and Thursday are good at Papas! The drinks have normal prices and if you feel for snacks because of the alcohol, it's no problem at all! Because also this you get at Papas! And if you need a bar for a good pre-Party there is also Papas Bar in front of the club! The club also have often lady's night, so for the women in this world, the club is a good solution for not spending too much money! The entrance cost around 200 Egyptian pounds.
Little Buddha
Expensive: 4/5
Facebook: Facebook.com/littlebuddhahrg/Score: 1/5
I was there just two times and I don't know, something is missing. The location is really nice but that's all. It's not my kind of music there and the bartender at the lady's night was really rude. They don't give you a new drink when you don't bring them the Glas from your old drink. You can order sushi there that taste quite good. The music is kind of electronic so people that like electro music will maybe like it but it's not my music taste at all.
Nightclub ticket tip
A little tip from me is to ask your Animation Team in the hotel if they make any disco tour! Because then you don't have to care about the transfer to the club and the tickets. You will give them 10€ per person and they organize a bus that drives you to the club and also back. If not then you have to take a taxi and just say the club names and the driver will know where to drive.
Restaurant and Bars
There are some places in Hurghada where you find much restaurants and bars at one point! For example the new marina! You have to enter a small security control before you go can go into the marina. In the evening it's really nice there! There are much nice bars and restaurants! And I know that most of the hotels in Hurghada don't have the best food. But thanks, good Hurghada is really cheap! What I can definitely recommend and it will sound crazy is MacDonalds! They have the best fries ever! And the menus are so big and cost even less than in Berlin, they make your burgers fresh so you don't get a burger that laid there for one hour already. So it's the best MacDonald where I've ever been! I have a favorite restaurant in Hurghada what is for Hurghada a little bit more expensive but it's so amazing there. The name of the restaurant is Thai Garden it's next to a club called Little Buddha (there you get nice Sushi btw). I love Asian food and this restaurant has really good spring rolls! I'm so in love with this restaurant and I go there always when I'm in Hurghada. They also have really spicy food and really nice rice and noodle dishes! For getting to know the local food you have to go to Gad a really cheap and good option. It's an Egyptian fast food restaurant and really tasty. When I was working as an animator it was my second home! You get a full package of food there for like 30 Egyptian pounds so it's amazing. You can buy there like Egyptian bred and they fill it with things you want. There is also a menu in English. I always take one with falafel and one with beans and I pay like 10 pounds. So not even 50 cents. There is as Gad at the Sheraton street and one at Mamsha.
Last Words
I hope I could help you a little bit but I have some last words. It's hard to not get robbed in Egypt. Most of the people there are poor and try to get money. To find a taxi with a normal Egyptian price is hell and they always want euro. It depends on you how you want to pay. But I can say that it is always better to pay in Egyptian pounds. It's difficult to be a tourist there because they will think that you are rich. So if you can speak English always talk English. Don't show that you are from Germany or Russian they will think automatically that you have limitless money. But the good thing is that even when for example the taxi driver says a price that is too high for us European people it will be still cheap! I wish in Berlin the taxi would be so cheap! The taxi drivers are crazy! At the beginning, you will be afraid to sit in a car in Hurghada but don't worry they know what they do! Currently, the value of the Egyptian pound went down so much. And that's why much places change their prices because the value went down around 50%. So please try to understand the people there also. Thank you, have a safe trip!