This Aqua Park is located in the outskirt of Gdansk in Poland. I was there already 3 years ago with my best friend and boyfriend. So after being able to travel again trough Poland and finally being again in beautiful Gdansk, we needed to visit also this Aqua Park again! They have many attractions for children but it is also perfect place for adults.
Aqua Park & Slides
This Aqua Park has a lot to offer. There are slides for small and big guests. There is special pools for the smaller children that are not deep and are really fun for the children. The shark slide is amazing. You slide on a ring trough the darkness and then end up in a tunnel that is under an aquarium full with sharks! You can check the sharks also in the deep blue pool. After the shark tunnel you continue with the river expedition. Another highlight is the AquaSpinner! This is the only slide in Europe that is rotating! It was super fun but made us a bit dizzy after the spinning.
Also the other slides are super fun. There is slides you can do together or just alone, some where you need a ring and some without. I love sliding and feeling just like a child somehow again! Just having fun and forget about everything else. We really enjoyed al the slides and the wave pool. For sure there is also a restaurant to get some food and drinks. Check out the website for more informations and the YouTube channel for more videos!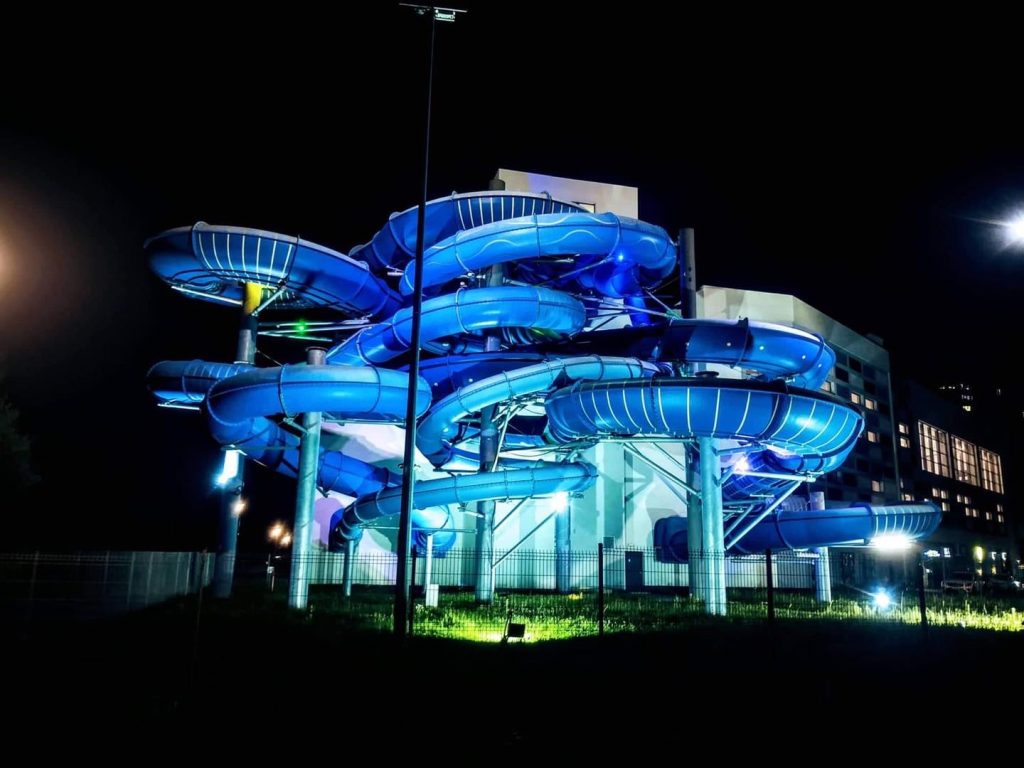 Aqua Spa & Saunarium
After all the action it is always good to take some time to relax. The spa area has a nice calming area and really nice saunas. My personal favourites was the salt cave, forest sauna and the steam sauna. The absolute highlights were the two sauna infusion we made. The first was in one of steam sauna where we got a super nice fruity peeling. It was smelling amazing and the skin felt super soft and clean after that. Really recommend it! The other infusion was in the Kashubian sauna that is located outside. There was 3 different ice balls with different smells. It was a really hot session but really nice. The sauna master played good music and made a really good performance during the infusion. We really enjoyed the time in the saunarium and were really relaxed after and ready for bed.
Over night stay
We decided to stay there over night so we can drive the next day do Gdansk and do not have stress to leave the Aqua Park and enjoy it to the fullest. There are two options for an over night stay. You can either sleep in a tent or in a room. We decided for a room, so we can have our own bathroom and an air-condition. The tents also looked really nice and like a cool experience. Breakfast is included in the price. It was a cute breakfast that had everything you needed. I think the price performance for an over night stay is really good and we were really happy and had an amazing time in the Aqua Park Reda.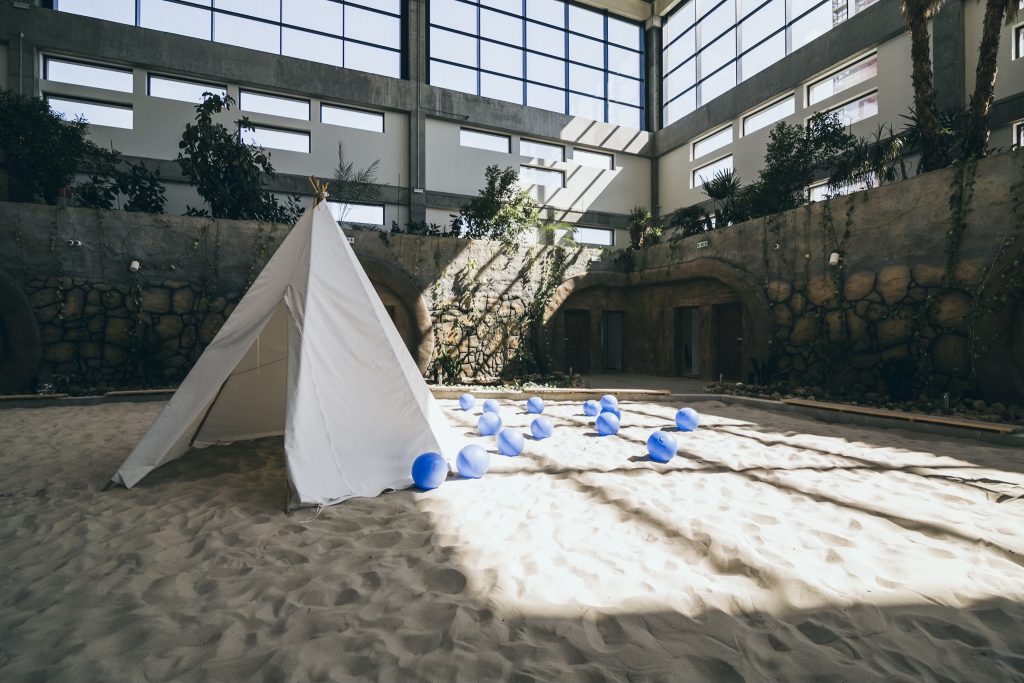 Other attractions
There is more attractions than just the aqua park. Firstly there are also some restaurants to eat if you want more than a snack in the aqua park. I really loved the whole experience with the other two attractions together and I cannot wait to visit this place again!
Gadoland
This place is all around exotic animals like snakes, lizards, frogs, spiders and insects. I do really find snakes and lizard super interesting and love to look at them! We had a tour also with a guide and he explained us that they even rescued a lot of these animals! Some lizards for example were just found outside in the cold and nearly dying and they rescued them. They gave them medical treatment and a home again. He explained us a lot of the capabilities of the animals for example how super tiny frog can even kill a human being and another big rescued lizard is his super human friendly. This place is perfect to get aware again what amazing and fascinating animals exist on our planet. And that we should take care of the planet! Here you can see some videos of the animals!
Papurgania
Another place that shows us how beautiful our planet is. Here you van be super close to parrots and other birds. You can feed them and have them on your shoulder and there is even one that can welcome you with 'hello'. The guides will tell you some interesting facts about the birds they have and help you to feed them. They will also help you to captures some nice memories with the birds like for example on your shoulder.